Northport Trash Company Services | Winters Bros.

Winters Bros. Waste Systems has been the best trash company in Northport for over half a century. We are consistent, dependable, and always timely. Whether you're looking for garbage collection in Northport, a waste transfer station located in close proximity or single-stream recycling, we have a service that can be tailored to your specific needs. Call us today if you have any questions about our garbage collection in Nortport, NY. We are the waste removal experts in the industry and the area.
Garbage Collection Services Offered in Northport, New York
Winters Bros. Waste Systems offers complete trash pickup services in Northport, New York. These services include:
Trash Collection

Commercial Trash Disposal

Recycling Company Services

Waste Transfer Stations

Dumpster Rentals

Roll Off Containers

And so much more…
Winters Bros. Waste Systems is a full service waste system provider. We specialize in waste removal. Our customers in Northport, New York can expect the highest quality of waste services from our company.
Northport, New York
Northport is a village located on Long Island's North Shore. The village has nearly 8,000 residents. The area was first settled by the Matinecooks Native American tribes, and they called the land Opcathontyche, which means, "Wading place creek". In 1656, the land was sold to three Englishmen. The land was great for farming, and soon the area was referred to as "Great Cow Harbor," then changed to Northport, New York many years later.
The Northport Memorial Park is one of the features of the village. The village purchased this area to provide a beautiful place for residents and visitors. You can enjoy the Northport Harbor by fishing, feeding the ducks, or having a picnic in this area. If you are planning a visit to Northport, then you will want to visit the Northport Trolley. The Northport Trolley originally ran in the early 1920's, then again in the 1980's, but was retired. The village made a nostalgic replica of the trolley, and is located on Main Street today. Every September the vi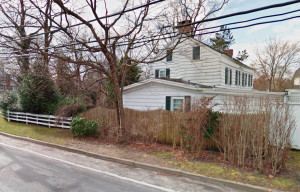 llage holds their annual Cow Harbor Day to celebrate their history. This is a perfect time to visit the village, because there are carnival rides, crafts, games, and food to enjoy during this event. Northport, New York is a beautiful and charming village that is a perfect place to enjoy a weekend away from the hustle and bustle of the city life.
Winters Bros. Waste Systems is the waste specialists that businesses and resident call for all their waste service needs. Contact us today for any waste services.
If you want updated information on our work providing garbage removal services in Northport, come back to this page again!