| COMMERCIAL
waste solutions to meet the needs of your business
We not only remove your waste — we help you develop an efficient disposal and recycling program.
Commercial waste collection services
Trash removal for your business.
Every business that produces goods or offers services, whether it's a doctor's office or hospital, a manufacturing facility or industrial plant, or a retail shop, office, or school, also produces waste that needs to be disposed of. And we're ready to help – as we have been for more than 70 years.
Winters Bros. offers reliable, affordable commercial garbage and recycling collection, six days per week and on demand as needed. With facilities and equipment capacities as vast as any on Long Island, we're equipped to satisfy the waste removal needs of your business, regardless of size or output.
And we're not just a trash-hauling company. Because much of what's thrown out is actually recyclable, we offer an audit of your waste stream to ensure your disposal is compliant and efficient — and our Recycling Guide (download it here!) will help instill eco-awareness in you and your employees to help keep Long Island clean and reduce landfill consumption.
Our commercial waste disposal services include:
Solid waste/commercial trash collection
Customized pickup and delivery schedule
Personalized waste stream audit
Roll-off dumpster/compactor rentals
Single stream recycling
Commercial waste disposal service for any size business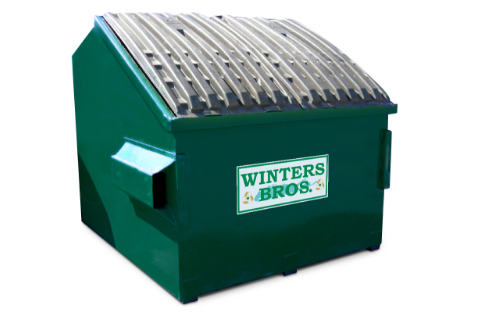 8 yard container
6' x 6'-6" x 6'-6" - Perfect for large-size businesses. Holds approx 1,800 lbs.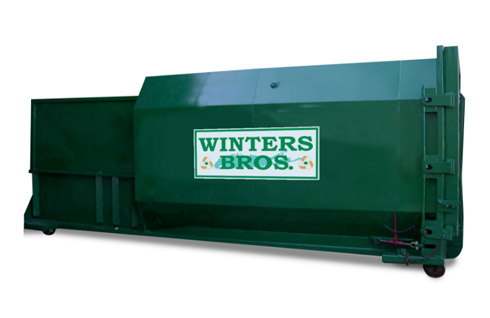 Compactors
We offers a full line of compactors in a variety of sizes and models for virtually any industry
Here is why Winters Bros. is the trusted Long Island waste removal service:
Winters Bros. is committed to improving Long Island.
We operate with our customers' schedules in mind.
Our online Bill Pay system for your convenience.
We have an extensive list of drop-off stations throughout Long Island.
Our reliability and affordability has kept us trusted for over 60 years.
Additional Winters Bros. service offerings
Call

631-491-4923

or

516-937-0900

to speak to a waste advisor or fill out the form below.