Lloyd Harbor Garbage Company & Dumpster Rentals | Winters Bros.

Are you planning to overhaul a room in your home or office, or maybe thinking about getting all that junk out of your attic? If you are, then you will need a place to throw all your trash, junk, and recyclables in. Residents and businesses select Winters Bros. Waste Systems for their Lloyd Harbor garbage company, and you should do the same. Winters Bros. Waste Systems is the leaders in the waste industry. We are a family owned and operated business that has over five decades of experience and dedication in Lloyd Harbor, New York. We offer a wide range of waste system services.
Waste System Services Offered in Lloyd Harbor, New York
Winters Bros. Waste Systems offers complete waste services in Lloyd Harbor, New York. These services include:
Trash Collection

Dumpster Rental and Roll Off Containers

Waste Transfer Stations

Commercial Trash Disposal

Recycling Company Services

And so much more…
Winters Bros. Waste Systems are the waste specialists that Lloyd Harbor, New York businesses and residents can depend upon. We provide dependable and reliable service that you can count on. Contact us today, and let us discuss your waste service needs.
Lloyd Harbor, New York
Lloyd Harbor is a quaint and charming village located on the North Shore of Long Island, New York. The population of Lloyd Harbor is 3,660, but is fairly wealthy despite its small population. The Matinecock Native Americans founded the land in 1654, and called the area Caumsett, which means, "Place by the sharp rock." James Lloyd purchased 3000 acres from the Native Americans, and called this area Lloyd Neck. Years later the village changed the name to Lloyd Harbor.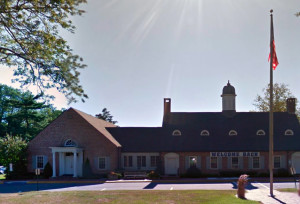 Lloyd Harbor is an excellent place to go boating, fishing, swimming, and bird watching. The Caumsett State Historic Park Preserve offers over 200 species of birds, over 1700 acres of natural habitat, and there are miles of paths for jogging, hiking, walking, skiing, and just marveling at the nature that is located here. Several notable celebrities have called Lloyd Harbor their home, which include Billy Joel, Jerry Seinfeld, and Charles Lindbergh. Lloyd Harbor, New York is a charming village with beautiful scenery alongside plentiful outdoor activities.
Winters Bros. Waste Systems is the trash company that Lloyd Harbor, New York residents and businesses contact for all their waste removal services. We offer dumpster rental, recycling, and a number of conveniently located waste transfer stations.
Here you can find up-to-date information on the our Lloyd Harbor Garbage Company activities.