Lindenhurst Garbage Collection Services & Dumpster Rental | Winters Bros.

Anytime you are doing a remodel or spring cleaning in your home or office you will need somewhere to dispose of your trash, recyclables, and junk, and that is why residents and businesses choose Winters Bros. Waste Systems for their professional Lindenhurst trash company provider. Winters Bros. Waste Systems is the leaders in the industry, because we have over fifty years of experience, and highly qualified and trained employees. We offer complete waste system services for Lindenhurst, New York residents and business.
Waste System Services Offered in Lindenhurst, New York
Winters Bros. Waste Systems offers complete waste services in Lindenhurst, New York. These services include:
Trash Collection

Dumpster Rental and Roll Off

Waste Transfer Stations

Commercial Trash Disposal

Recycling Company Services

And so much more…
Winters Bros. Waste Systems is a full service waste system provider. We specialize in waste removal. We have a trash company service to meet all of your needs. Contact us today, and let us discuss your waste needs today.
Lindenhurst, New York
Lindenhurst is a village in New York. Lindenhurst is located in the town of Babylon, and on the southern shore of Long Island. Over 27,253 residents call Lindenhurst, New York home. The nickname for the village is, "Lindy", and the village's motto is, "Lindy Pride." Lindenhurst was originally called "Breslau", because German settlers that arrived in the late 1800's were all from the city of Breslau in Silesia. The village was renamed in 1897 to Lindenhurst.
Lindenhurst has a variety of activities to see and do. Visitors can enjoy swimming, fishing, and sunbathing on the beac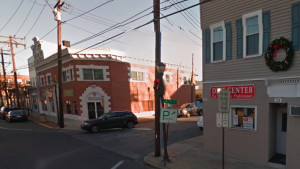 h of Lindenhurst, or head downtown to visit many of the businesses located there. You can visit the art galleries, theaters, or do some shopping at one of the many businesses featured downtown. The brick sidewalks line downtown, which makes for a welcoming feel for all that visit Lindenhurst. There is something for every one of all ages in Lindenhurst, New York. The village has rebuilt and many new businesses has been added, so you will find something that you enjoy doing in Lindenhurst, New York.
Winters Bros. Waste Systems is the waste specialist that residents and businesses contact for all their waste services. Winters Bros. Waste Systems can meet your trash collection or recycling needs, so give us a call today.
If you want to stay informed on our top Lindenhurst garbage collection services, visit this page again soon.