Glen Cove Garbage Collection & Dumpster Rental | Winters Bros.

Who do residents and business owners contact for the most efficient garbage collection Glen Cove, NY has to offer? Winters Bros. Waste Systems, of course. Our company will remove all your trash and recyclables on a daily basis, when you are remodeling your home or office, or when you are conducting a thorough spring cleaning in your home. Winters Bros. Waste Systems is a family owned and operated business with over six decades of experience. We provide trash pickup, dumpster rentals and more for the people of Glen Cove, New York.
Waste System Services Offered in Glen Cove, New York
Winters Bros. Waste Systems offers complete waste system services in Glen Cove, New York. These services include:
Trash Collection

Dumpster Rental and Roll Off

Commercial Trash Disposal

Recycling Company Services

Waste Transfer Stations

And so much more…
Winters Bros. Waste Systems is a full service waste system provider. Our team members are qualified, trained professionals who always puts our customers first.
Glen Cove, New York
Glen Cove, New York is a charming town in Nassau County with a population of 26,964. In the early 1660's, Glen Cove was used as a port for English immigrants. The city of Glen Cove has three public beaches, which include the Morgan Beach, Crescent Beach, and the Pryibil Beach where you can enjoy the sun and sand. Sailboat racing is held each week during the season, and you can watch from the beach or on the cliff top park each Wednesday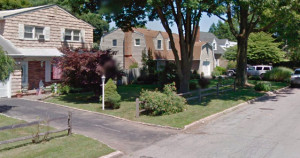 and Friday evenings during the summer. Those summer months see Glen Cove hosting the Morgan Park Music Festival where visitors and residents enjoy free concerts every Sunday night. There is no charge, so you can just bring a blanket or lawn chair to enjoy the show.
History lovers can learn about the history and heritage of Glen Cove at the Hillwood Art Museum, Old Westbury Gardens, and the Sagamore Hill National Historic Site. Nature lovers will truly enjoy the Welwyn, which is the Harold Pratte estate. The Welwyn is 204 acres of trails, streams, ponds, and over one hundred species of birds and mammals. This is a perfect place to bring out the whole family. Glen Cove, New York offers all sorts of exciting entertainment and adventure.
Winters Bros. Waste Systems is the waste system specialists that Glen Cove, New York residents and businesses depend on for all their waste services. Contact Winters Bros. Waste Systems today for more information.
for more info on Recycling and Garbage Collection in Glen Cove, come back soon!