Bellport Garbage Collection | Winters Bros.

It is that time of the year when businesses and homeowners start their remodeling projects and start cleaning out their garages and basements, and when they do they need a place to put all their trash and recyclables. Homeowners and businesses contact Winters Bros. Waste Systems for the number one Bellport trash company, because we are the leaders in the industry. Winters Bros. Waste Systems is a family-owned and operated business with over fifty years of experience. We provide Bellport, New York residents with quality waste services that you can count on.
Waste Removal Services Offered in Bellport, New York
Winters Bros. Waste Systems offers complete waste services in Bellport, New York. These services include:
Trash Collection

Dumpster Rental and Roll Off Containers

Waste Transfer Stations

Commercial Trash Disposal

Recycling Company Services

And so much more…
Winters Bros. Waste Systems provides a wide variety of waste services to meet all the needs of Bellport, New York residents and commercial businesses. Contact Winters Bros. Waste Systems today, and one of our knowledgeable staff members will assist you in waste services.
Bellport, New York
Bellport is a very small, but charming village in New York. The village was named after the Bell family, which were the earliest settlers to the area. The population of Bellport, New York is 2,084. Although, Bellport is a small village, there are plenty of small businesses, galleries, and antique shops here. Tourists enjoy coming to Bellport, because of the charm, history, and the activities that can be found here. The Gateway Playhouse is a theatre in Bellport, and is one of the oldest theatres in New York. A few of the shows that you can se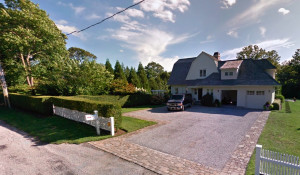 e at the Gateway Playhouse is Cats, West Side Story, and My Fair Lady. The theatre has over five hundred seats, and usually gets full each night.
The Ho Hum Beach is the beach in Bellport. The Ho Hum Beach is an excellent location for surfing, swimming, sunbathing, and fishing. The beach provides lifeguards, and there are also showers and a snack bar located on the beach. If you want to just do some fishing or boating, then the Bellport Village Marina offers that as well. There are boat rentals available or you can stand on the pier and fish. Bellport, New York is a small and charming village that has plenty to see and do.
Check this page again for news on the best Bellport Trash Company!