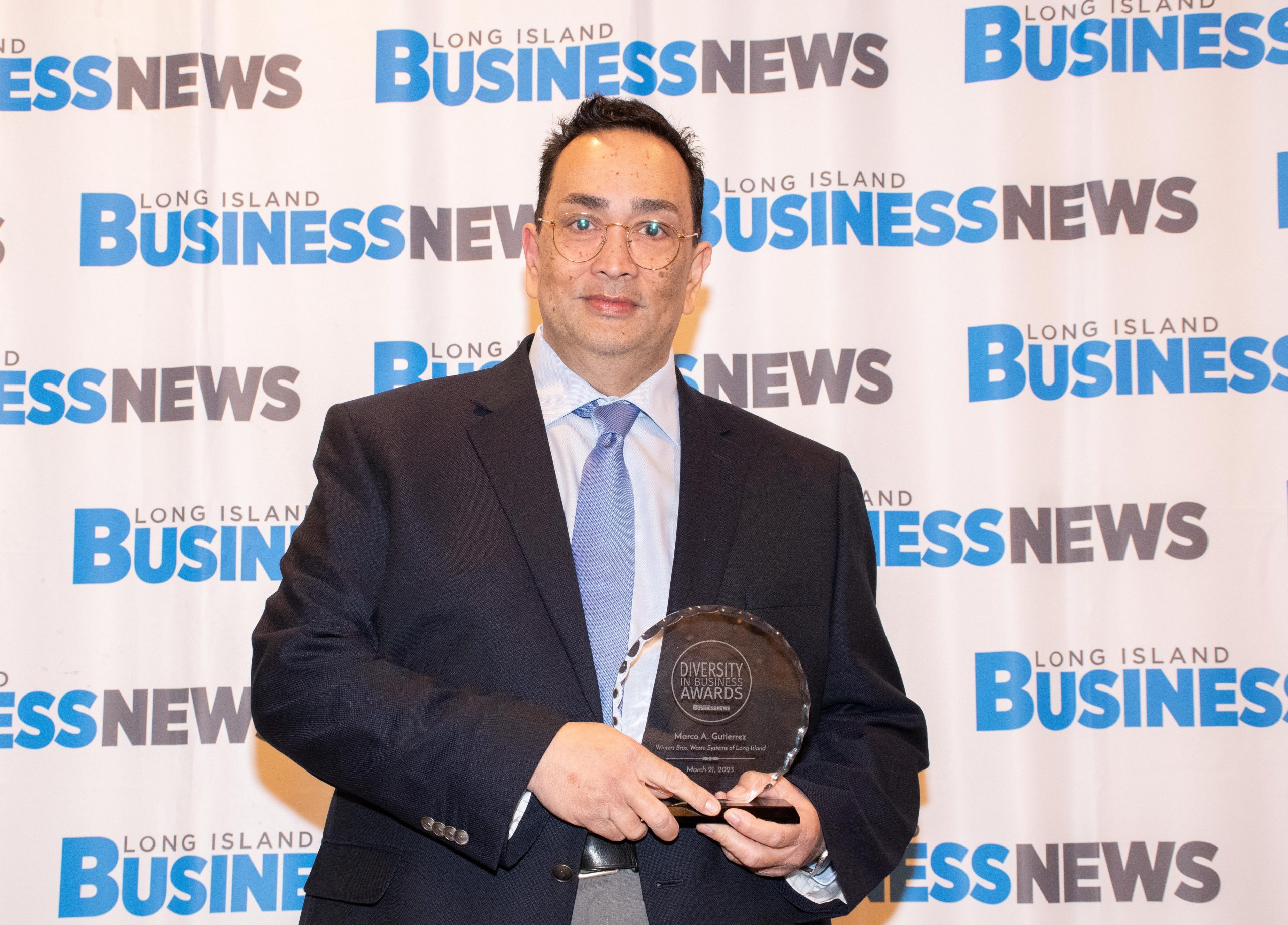 Waste management is, at its core, a community service industry with lots of public-facing employees and community-led initiatives. That's why it's so important for our hiring practices to be as diverse as the Long Island communities we serve.
Recently, Winters Bros. Waste Systems was recognized by a leading local business organization for our dedication to diversity. Long Island Business News (LIBN) named Marco Gutierrez, Manager of Human Resources at Winters Bros., as part of the Diversity in Business Class of 2023, recognizing his outstanding achievements and dedication to growing diversity in Long Island's business community.
As the Human Resources Manager at Winters Bros., Marco Gutierrez is a passionate advocate for diversity and understanding people's experiences. With a Bachelor of Arts in Computer Science and continuing education in Human Resource Studies, Marco brings over 28 years of leadership experience from his time at other companies. Since joining Winters Bros. in 2015, he has implemented training programs and streamlined policies and procedures across 12 locations on Long Island, serving as a reliable point of contact for all HR and payroll-related matters. His passion for diversity and learning from others has contributed to a positive and inclusive workplace culture at Winters Bros.
Diversity in hiring is good for waste companies because it helps to build a more inclusive and innovative workplace culture, fosters a greater understanding of diverse communities and their waste removal needs, and enables companies to access a wider range of talent, skills, and perspectives. This can lead to increased efficiency, improved customer satisfaction, and a stronger competitive advantage in the waste industry. At Winters Bros., we take pride in our commitment to diversity, as we believe that diversity makes us better and Long Island stronger.
Winters Bros. Waste Systems: Committed to diversity and environmental justice in NewYork!
Winters Bros. is a committed waste removal company, dedicated to improving the state of Long Island with sustainable services and business practices. We prioritize our customers by operating on their schedules and offering the convenience of online bill payment. Our extensive list of transfer stations throughout Long Island ensures that municipal and commercial waste is handled efficiently and responsibly. As a locally owned and operated business, we have built a reputation for reliability and affordability that has kept us trusted for over 70 years. Make a positive impact on Long Island's environment today by calling Winters Bros. Waste Systems for responsible recycling and waste services. With us, you can trust that every aspect of our business supports local communities, from hiring to trash pickup.