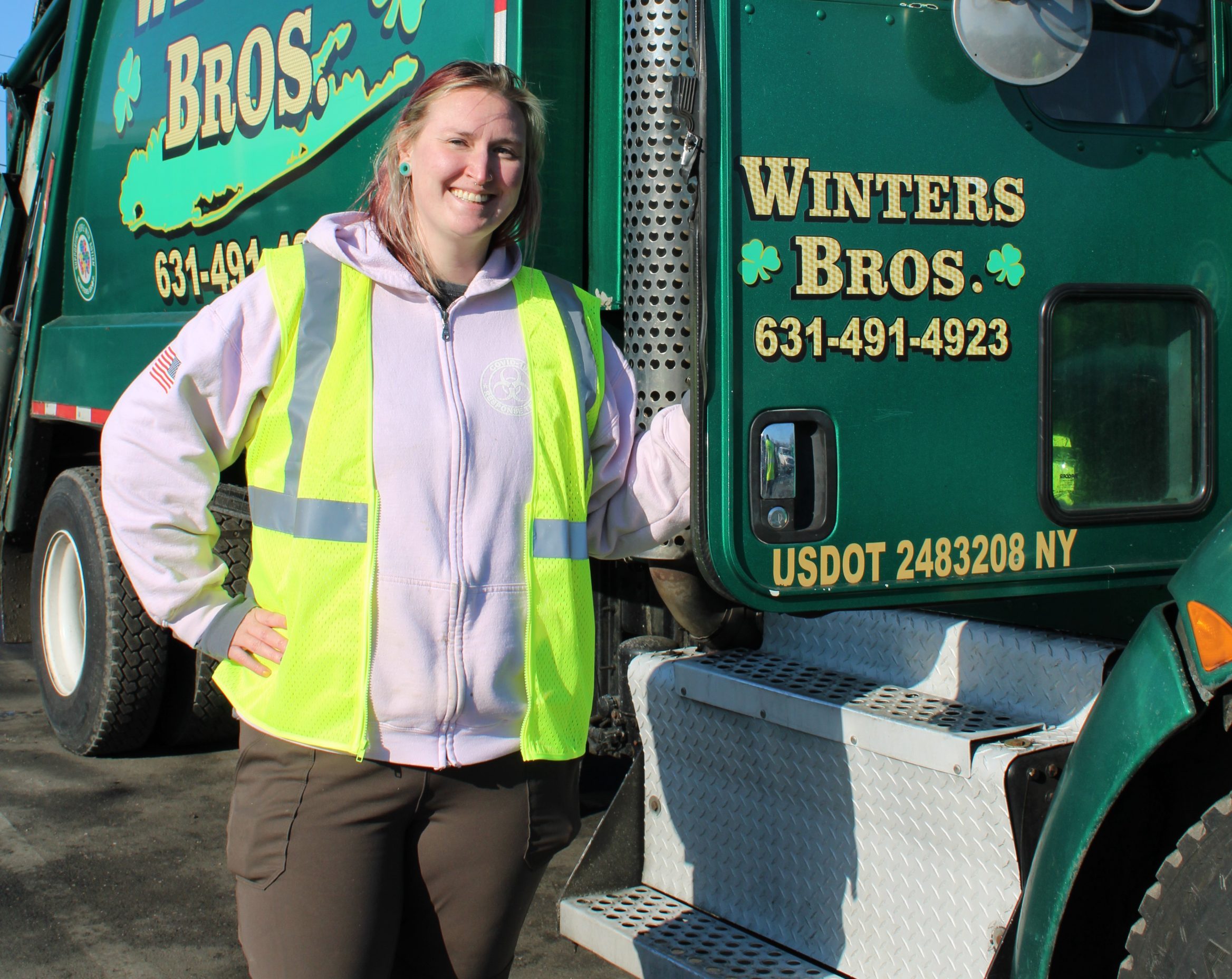 As the leading waste collection and recycling company on Long Island, Winters Bros. Waste Systems offers a comprehensive range of solid waste management and recycling services to commercial, residential, industrial, and municipal clients. Our commitment to local communities includes hiring the best people to help us provide the most efficient and effective waste solutions.
Part of getting the best people is committing to diversity in hiring. To that end, Winters Bros. proudly welcomes Suzanne O. as their first female driver. Diversity in hiring leads to better outcomes for customers because it brings together a variety of perspectives and experiences that can lead to more innovative and effective solutions. Winters Bros. values diversity and is proud to add Suzanne to its team, recognizing the importance of equal opportunities for all. That's just one factor that makes us the leading waste company on Long Island.
Since joining in December, Suzanne has proven to be a diligent worker and has already received customer recognition for her hard work in helping to keep Long Island communities clean. Recently, while on duty, Suzanne and her helper Lucas went above and beyond to clean up a paper spill on their route.  Their actions did not go unnoticed, and the residents commended them for their efforts.
Join Winters Bros. Waste Systems in our recycling, composting, and responsible trash pickup efforts. Our services are carried out through a network of regional operations, which includes numerous hauling locations, six recycling centers, and 12 transfer stations. These allow us to serve our communities with efficient waste management services performed by rockstars like Suzanne!
Contact us today to learn more about our trash and recycling services and how we can help you positively impact the environment in your community. Together, let's build a sustainable future for Long Island.