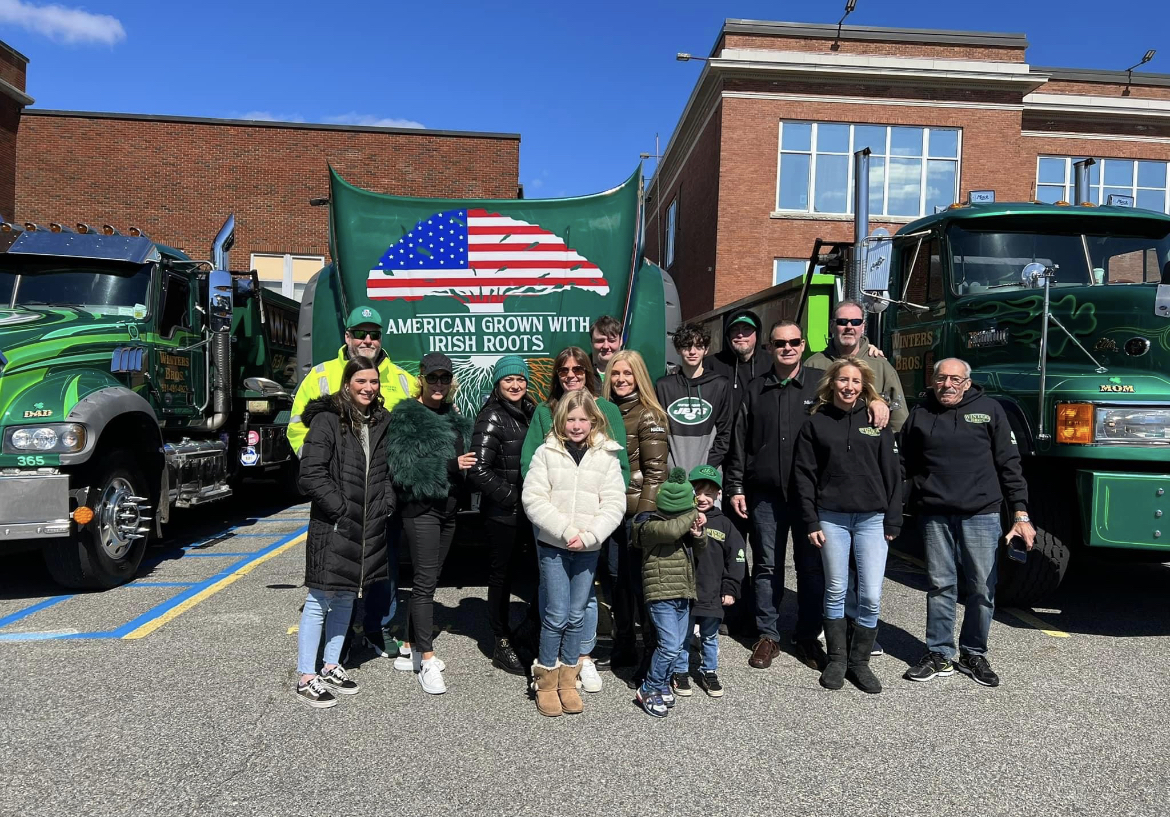 Winters Bros. Waste Systems, the premier waste collection and recycling company on Long Island, recently celebrated St. Patrick's Day with neighbors and clients. St Patrick's Day is a memorable holiday with special significance to the Winters family and the state.
As part of its support for the Long Island community, the company participated in various local parades, including St. James, Westhampton Beach, Hampton Bays, Village of Babylon, and Glen Cove parades. We also proudly sponsored the Kings Park parade, which included decorated floats, bagpipes, community marching bands, and a celebration of local community leaders.
The Winters brothers, who own and operate the company, are proud of their long line of Irish heritage. Brigid Winters, the mother of all five Winters brothers, was an Irish immigrant who came to America with nothing and supported her family as they built their businesses. From these humble beginnings, Winters Bros. has become a premier waste collection and recycling company in New York and America. To honor Mrs. Winters' strength and contribution to the community, we're proud to celebrate Irish heritage with our Long Island neighbors.
In time for St. Patrick's Day, Winters Bros. introduced a new Mack roll-off truck. The truck's hood reads "AMERICAN GROWN WITH IRISH ROOTS," a testament to the company founders' Irish heritage. The truck was proudly paraded around the local towns of Long Island throughout St. Patrick's Day weekend as part of the celebrations. The Winters family had a lot of fun celebrating their Irish roots and promoting recycling.
Winters Bros. Waste Systems' St. Patrick's Day celebration is not just about festivities and parades. It is also a celebration of the company's heritage, its success, and its commitment to the community. The company's participation in local events and sponsorship of parades shows its dedication to Long Island and its residents. However, community outreach programs like this are only part of what sets Winters Bros. apart from other local companies. We also offer state-of-the-art recycling and waste management programs that save property owners money while keeping our communities clean.
Curious about renting a dumpster or getting trash removal in your neighborhood? Contact Winters Bros. today.