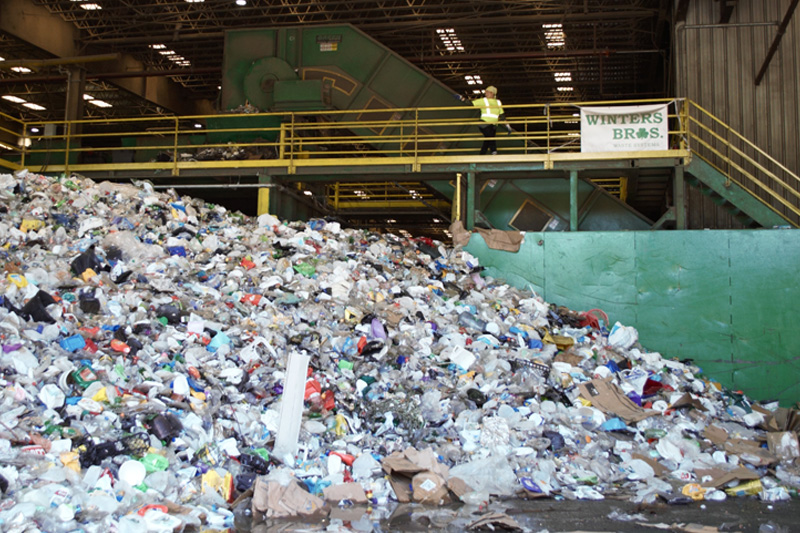 Despite recycling efforts, the volume of trash Long Island residents produce is only growing.  The 2.9 million people who live on Long Island produce more than 14 million pounds of waste every day.  In addition, landfills are closing, and even new construction adds to the trash, creating a looming waste crisis on Long Island.
Winters Bros. Waste Systems is dedicated to keeping our communities clean and healthy through quality trash and recycling services. To further this goal, we take the time to understand the reasons behind our waste crisis and explore methods for tackling it.
The Solid Waste Crisis Facing Long Island
Our comprehensive report, "The State of Waste – A Review of the Solid Waste Crisis on Long Island," examines the considerable obstacles to managing the enormous volume of waste produced on Long Island. The waste specialists at Winters Bros. believe in a cleaner future, so we've also included suggestions to tackle this crisis.
The Current State of Long Island NY Waste
Waste management involves hundreds of specialized trucks traveling local roadways. They gather the trash from residential areas, businesses, and institutions. Long Island trash is then taken to transfer stations, recycling plants, and landfills. Some refuse is also transported along already-congested rail lines. There are two types of garbage: municipal solid waste (MSW) and demolition debris (C&D).
Some MSW gets recycled, and some is burnt to generate electrical power. The ash from this process also needs disposal and often goes into landfills. C&D is generally transported over long distances and disposed of off Island, along with whatever wasn't recycled or burned. Of the waste that leaves Long Island, 91 percent is transported by truck, while the other nine percent is transported by rail.
One of the few remaining local landfills, Brookhaven, will close in 2024, further restricting disposal options. Currently, the Brookhaven Landfill manages over one million tons of trash per year, including C&D, vehicle scrap, and incinerator ash. When the Brookhaven Landfill closes in 2024, approximately 60,000 trucks will be needed to haul all that refuse to other disposal sites. Outlined in the report are the very real and very serious environmental, public health, and economic issues that are confronting municipalities and businesses across Long Island in light of the closure.
Suggestions for Addressing Long Island's Waste Crisis
Increased transportation capacity is necessary to manage trash deliveries and shipments from Long Island.
Rail is a more sustainable transport option than trucks. The rail infrastructure should be updated to handle more waste disposal. Using more rail will reduce the enormous strain on our already overburdened roadway infrastructure, congested expressways, and worn out bridges. Such improvements will result in low-carbon options for longer distance travel and improve the environmental sustainability of the goods movement system.
State and municipal planners must meet and update New York's ten-year-old waste management plan.
Communities need to implement education programs to reduce the trash produced by residents and businesses.
Local governments should enhance recycling programs, find new recyclable markets, and encourage organic composting.
Finally, education programs on the recycling stream and environmental justice need to be implemented.
Download the full report here.
Dedicated Waste Management for Long Island: Winters Bros. Waste Systems
Suppose your business, municipality, or construction site needs help managing recycling, solid, or food debris. In that case, Winters Bros. is the company to call. With our trucks and distribution centers, we're equipped to help Long Island residents protect the local environment.
Contact us today to discuss trash pickup, dumpster rental, organic recycling, and more.