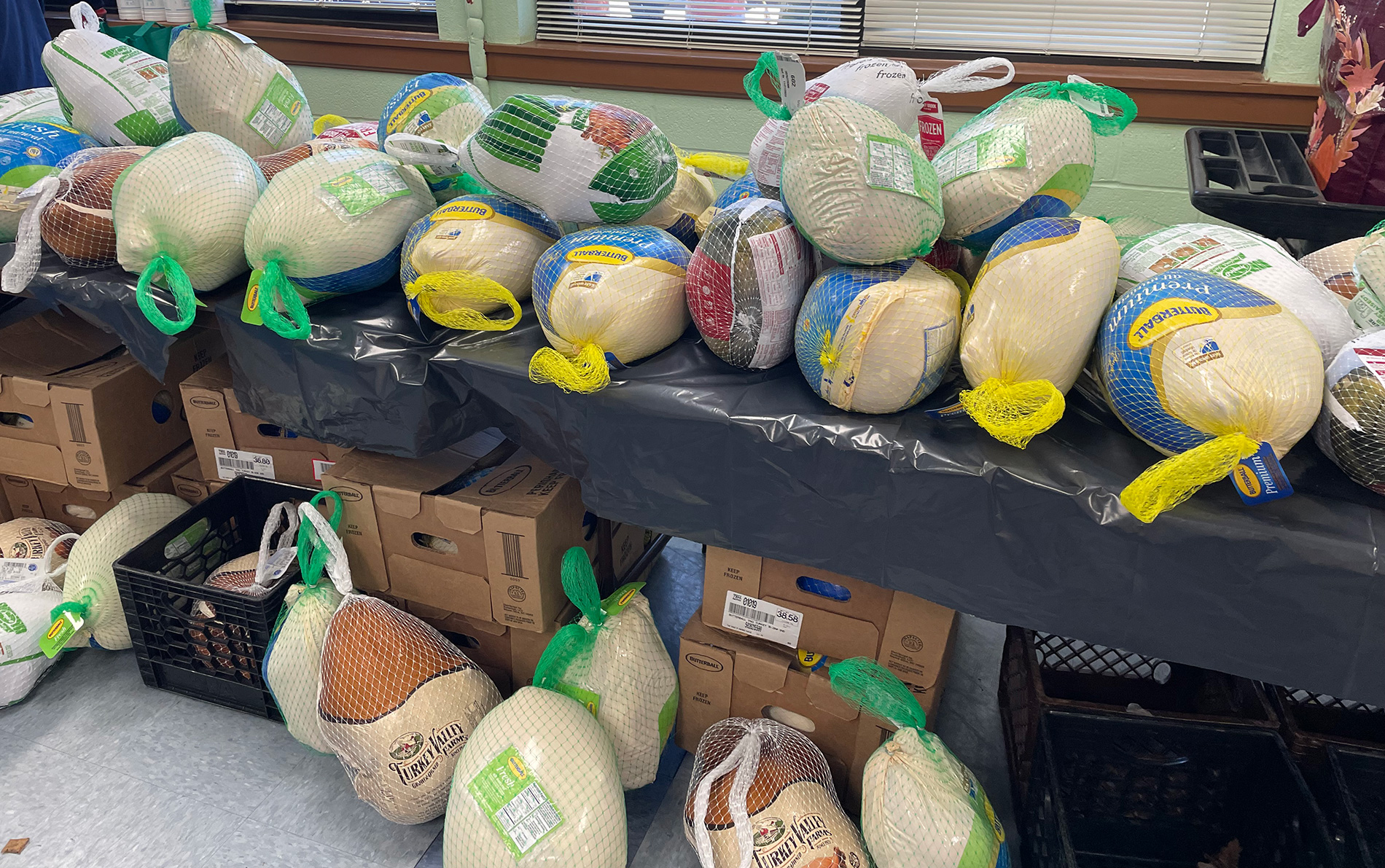 As a local waste services company on Long Island, Winters Bros. Waste Systems continually looks out for our local communities, seeking to improve both the environment with our green recycling and the welfare of residents with charity events. "Since 1950, Winters Bros. has proudly supported communities across Long Island," said Jimmy Winters, President and Owner of Winters Bros. Waste Systems. "We love Long Island. It's our home, and we want to make this Thanksgiving special for all Long Islanders."
To honor this commitment to Long Island, Winters Bros. Waste Systems donated 75 turkeys to the Gerald J. Ryan Outreach Center in Wyandanch NY, to be distributed to those experiencing hardship this holiday season. Noelle Campbell, Gerald J. Ryan Outreach Center's Executive Director, was overjoyed to learn about our commitment to helping and stated, "The need for food in the community is tremendous this year, as many families are struggling to choose between keeping the lights on or having a holiday meal."
The Winters Bros. Waste Systems team is happy to partner with the Gerald J. Ryan Outreach Center because they share our dedication to improving Long Island. The Outreach Center's food pantry provides emergency food assistance to those in need in the Wyandanch area and neighboring communities on Long Island. The Gerald J. Ryan Outreach Center pantry is one of the largest food pantries of its kind on Long Island, assisting an average of 15,000 men, women, and children annually. The Outreach Center has identified 320 families that are in need this holiday season, and this year's turkey donation will help them serve a large portion of these families.
Helping Long Island families in need during the holidays is a tradition Winters Bros. holds near to its hearts. In years prior, Winters Bros. and Winters Center for Autism collectively held a food drive to collect nonperishable food and essential household items and donated them to the Gerald J. Ryan Outreach Center. This year, we donated 75 turkeys to further this goal. Next year, we will continue to seek out ways to help.
If your local business needs waste removal, recycling services, or even organic composting, Winters Bros. Waste Systems is the waste management company to call. With decades of cleaning up Long Island, we have a range of services to meet your needs, including garbage collection and dumpster rental. Winters Bros. Waste Systems helps improve the environment on Long Island by keeping the area free of trash, and our charity events improve the lives of locals.
We're grateful for the opportunity to collaborate with the Gerald J. Ryan Outreach Center to provide turkeys to those in need, and we'll be happy to help your local organization or business too!
For waste management with a focus on local needs, contact Winters Bros. Waste Systems today! We care about local families and local businesses on Long Island.