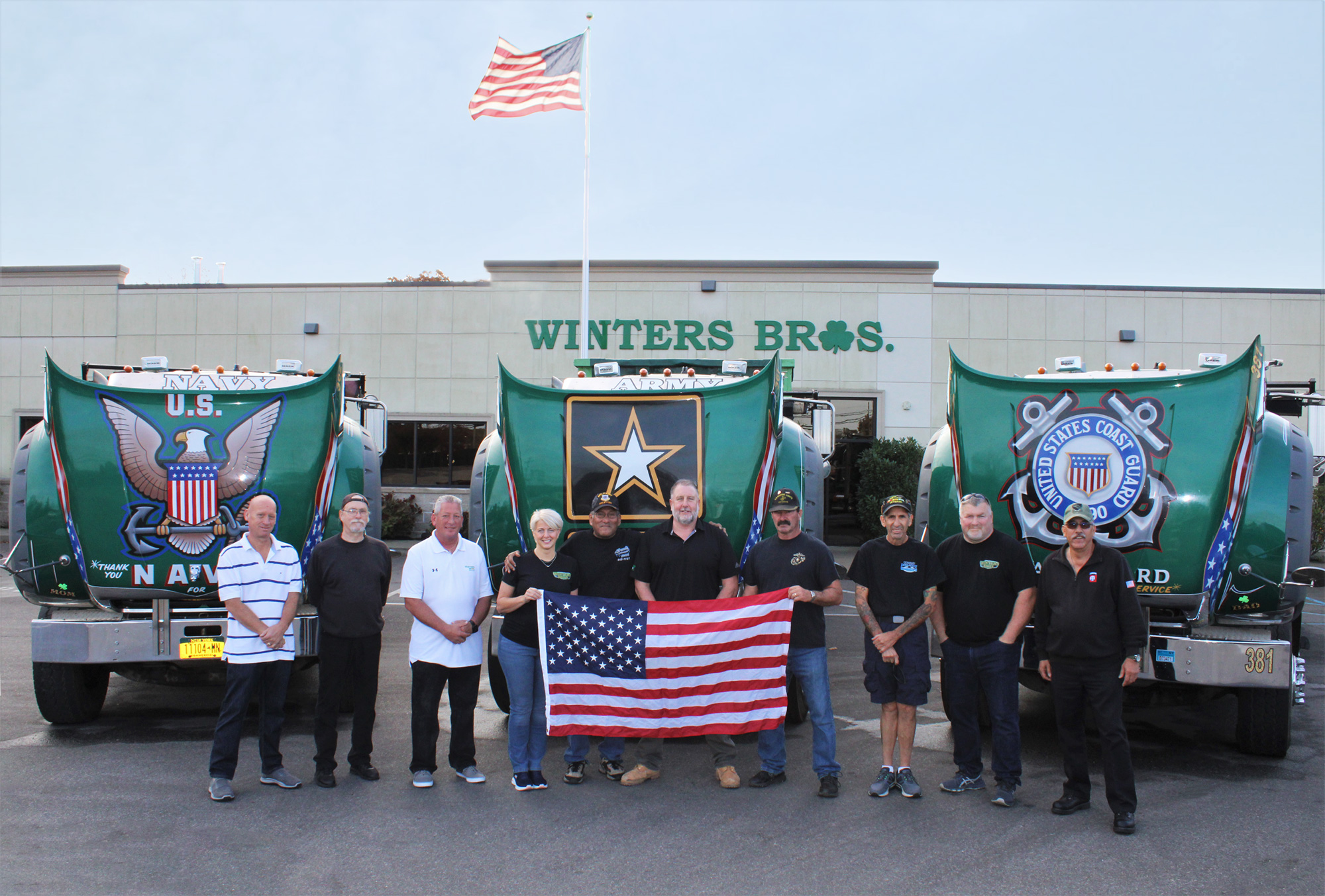 At Winters Bros. Waste Systems, we're dedicated to the Long Island communities we serve, and we're proud to honor the local veterans who protect those communities in the United States Armed Forces. To show our community support, on Veterans Day we honored our employees who served in the military with tributes on our waste removal trucks, with one tribute truck for each branch of service.
"Thank you, veterans! It is with the deepest gratitude that we remember and honor all who have served and sacrificed for our country on this Veterans Day," was the official Winters Bros. Waste Systems message. Our new military tribute trucks will spread this message as they drive around Long Island communities, removing commercial trash, picking up recycling, and moving roll-off containers.
As part of this commitment to our local communities, Winters Bros. currently employs over 15 veterans, and we wanted to honor veterans who serve in the waste services industry as well. In addition to our military tribute trucks, on Veterans Day, the Winters Bros. Waste Systems team specially recognized all the fine military men and women we are lucky to have as a part of our waste services team. We presented our Winters Bros. veterans with specially designed Veterans Day coins from the NWRA (National Waste & Recycling Association).
If you're looking for waste removal and recycling services on Long Island, Winters Bros. Waste Systems is the company to call. We're a locally owned and operated waste company committed to improving Long Island communities.
Contact the Winters Bros waste services team today to see what we can do for your community or local business.