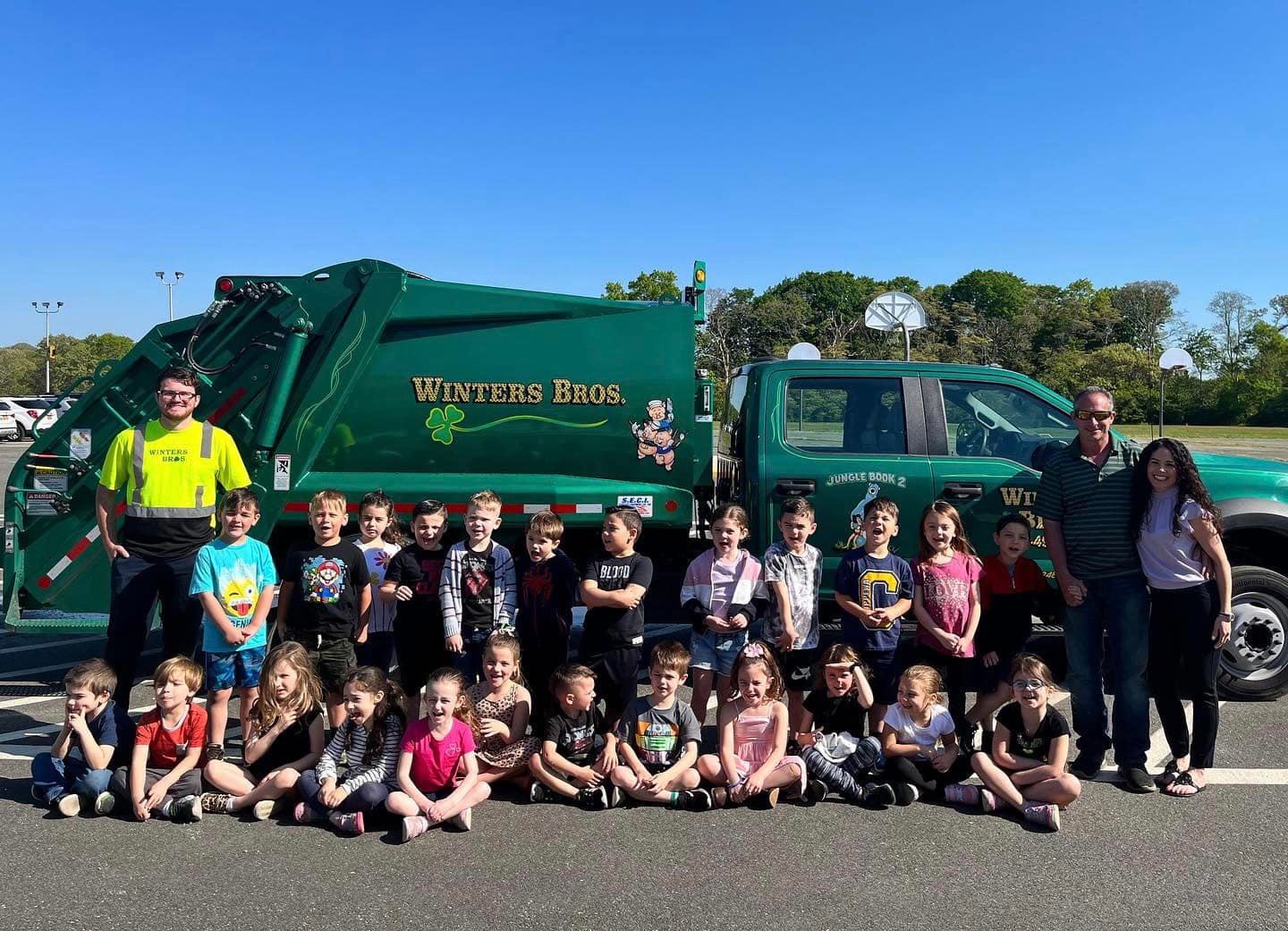 At Winters Bros. Waste Systems, we care about our local communities and invest in our employees. To support our employees, we support their causes, and we're happy to educate locals on recycling. Angelo Leteri, an employee of Winters Bros., and his sister Anna, who teaches students with Autism Spectrum Disorders (ASD) at Chippewa Elementary school in Holtsville, NY, reached out to Winters Bros. knowing of the company's involvement within the autism community. They requested to bring a truck by for the students to see and learn about preserving the environment.
Winters Bros. currently employs 18 individuals with autism, one of whom is Sean Winters, son of the late Joe Winters, Winters Bros. Chairman and CEO. Sean operates a recycling route every Tuesday and Thursday with the help of his support staff. He shows up every week to work to take on his role with purpose and a sense of fulfillment. If you have seen Winters Bros. trucks on the road, you know that each truck has a theme. In September of 2020, Winters Bros. provided Sean with a truck of his very own, and the theme Sean chose for his truck was Winnie the Pooh and The Jungle Book.
We took Sean's truck to Chippewa Elementary School to show the students that opportunities are endless for those with ASD. We visited 6 kindergarten classes, 2 of which were ASD inclusion classes. The kids were excited to learn about waste, recycling, how garbage trucks operate, and the everyday tasks of our garbage men and women.
For recycling and environmentally friendly waste management services, look no further than Winters Bros. Waste Systems. Contact us today to see what we can do for you!