Many local residents already know Winters Bros. as a trusted Long Island waste removal company, but our commitment to improving Long Island goes far beyond waste. We really care about the communities we serve, and our family doesn't want any Long Island families to suffer, especially during the holidays.
Winters Bros. Waste Systems of Long Island Gives Back to the Community for the Holidays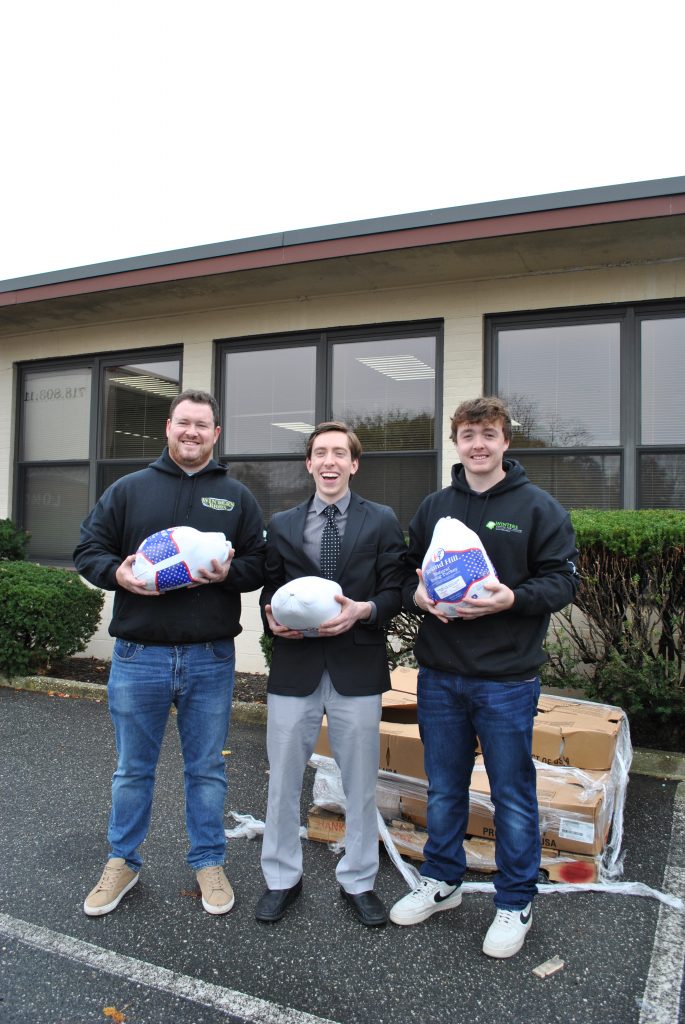 In November 2021, Winters Bros. Waste Systems of Long Island teamed up with the Winters Center for Autism to help families in need have a wonderful holiday. Because we care about our community, Winters Bros. donated 150 turkeys to the Gerald J. Ryan Outreach Center to be distributed to those experiencing hardship during holiday season.
The Gerald J. Ryan Outreach Center's food pantry provides emergency food assistance to those in need in the Wyandanch NY area and neighboring communities in Suffolk County. The pantry is one of the largest food pantries of its kind on Long Island, providing assistance to an average of 15,000 men, women, and children every year. In the 2021 holiday season, they had about 300 families that are in need, and our turkey donation helped them serve a large portion of those families.
The Winters Bros. community improvement team was fortunate enough to work with Noelle Campbell, Gerald Ryan Outreach Center's Executive Director, who was overjoyed to learn about our commitment to help and stated, "The need for food in the community is tremendous this year, as many families are struggling to choose between keeping the lights on or having a holiday meal." If Winters Bros. can help to ease that pressure on local families, then we're happy to!
Winters Bros. doesn't just do clean-ups! We also help our local communities because we care about creating a healthier Long Island.
We're a locally owned and operated company, so the communities we serve are OUR communities too! We offer garbage collection and recycling (recently adding organic waste recycling), focusing on your schedule and convenience. For over 70 years, Long Island businesses and residents have trusted in our affordability and reliability.
If you're curious what Winters Bros. can do for your local organization or business, contact us today.