By now, most private homeowners have been recycling plastics and paper for many years, and maybe they even keep a backyard compost bin for food waste. But businesses and organizations lag behind. Did you know that Winters Bros., Long Island's trusted recycling company, can help local organizations and businesses maintain a sustainable organics recycling program?
Hassle-Free Commercial Organics Recycling on Long Island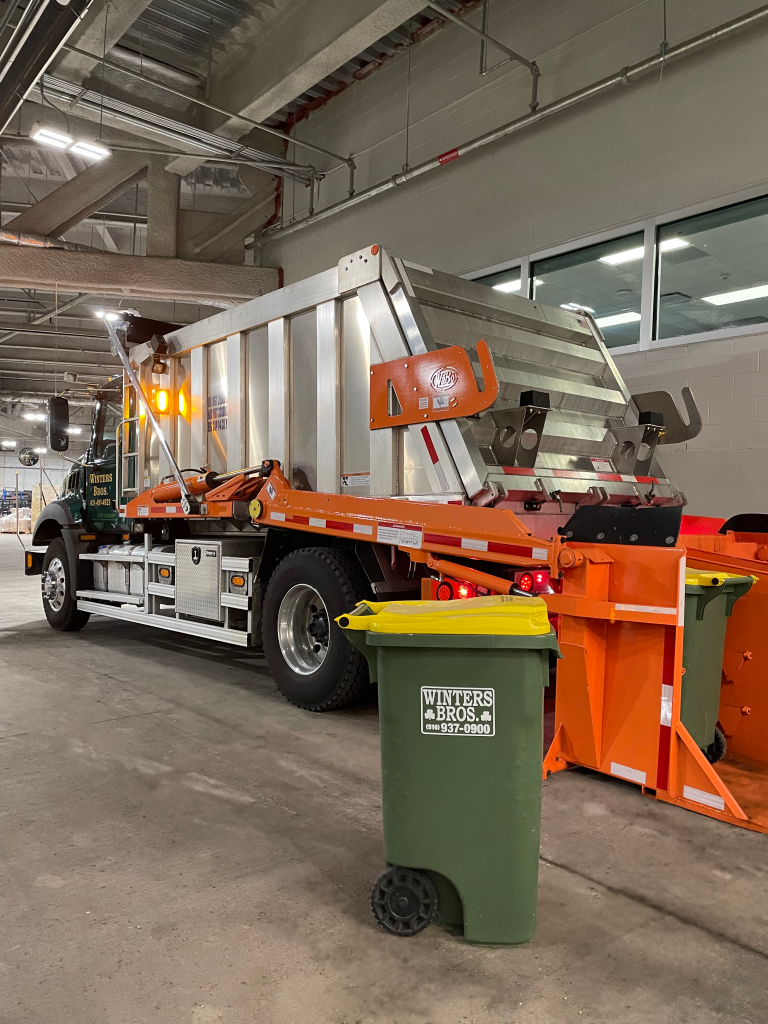 Not only do we have over 70 years experience with cleaning up Long Island, Winters Bros. is also the first garbage collection and recycling company in the area to offer organics recycling tailored to your business or organization's needs. We operate with your schedule and convenience in mind. Our specialized fleet of collection vehicles and recycling equipment can handle any job, especially now that we've added an organic collection vehicle for food waste and organic trash.
Our Organic Waste Recycling – Food Composting Process
Customers schedule their food waste pickup with one of our dedicated customer service representatives, and they can pay using our convenient online system.
Organic waste is placed in dedicated containers and collected by our specialized, leak-proof vehicles for clean transportation.
If necessary, we route the food waste through one of our many transfer stations throughout Long Island.
The organic waste is then taken to a processing facility to be converted into natural products such as nutrient-rich compost or fertilizer.
Benefits of Organics Recycling and Food Waste Composting
Reduces Long Island's dependence on landfills and incinerators.
Helps lower climate-altering emissions from decaying trash.
Produces valuable, nutrient-rich compost that improves soil health and water quality.
Creates a sustainable community by lowering everybody's carbon footprint.
Your Long Island organization can benefit from organics recycling!
Any organization that generates organic waste—such as food waste or yard waste—can participate in an organics recycling program. This includes grocery stores, hotels and motels, colleges and universities, malls and shopping centers, events centers, and restaurants.
Help your business become environmental stewards on Long Island. Call Winters Bros. today!
Most people know about the environmental benefits of recycling, but many businesses haven't gotten fully on board, especially when it comes to recycling yard and food waste. Winters Bros. hopes to change that with convenient organic waste recycling services!
To request service for an organics recycling program at your location, contact us at (631) 491-4923.
* Please note services are not available in all areas. Call to check!