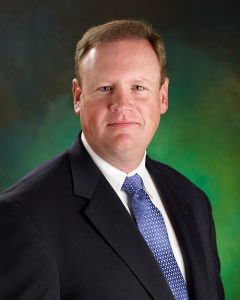 Las Vegas, NV—May 10, 2022   Joe Winters, former chairman and CEO of Winters Bros. Waste Systems, was posthumously inducted into the National Waste & Recycling Association (NWRA) Hall of Fame today. The induction ceremony was held in Las Vegas at WasteExpo—a national gathering of leaders from the waste and recycling industry. Joe's son, Patrick Winters, accepted the award on behalf of the Winters family.
Joe Winters was most known for his leadership role at Winters Bros.—Long Island's largest provider of recycling and solid waste services. Joe always worked in the waste industry starting with his family's waste company, E&R Carting, doing everything from washing trucks to driving routes. In 1998, he co-founded Winters Bros. Waste Systems of Long Island with his four brothers, Sean, Jimmy, Michael, and Andrew. Today, Winters Bros. is the largest independent waste and recycling services company in the Northeastern U.S.
Hall of Fame inductees are selected based on scores in five categories, including recognition in the industry as a founder, pioneer, visionary or icon; enduring legacy and impact of contributions to the industry for a minimum of 25 years; steadfast values such as integrity, respect, courage, mentorship, volunteerism and inclusiveness; inspirational leadership at an NWRA service provider or supplier and on issues important to NWRA at the national, state and/or local level; and active association engagement and service as an ambassador of the industry. The induction ceremony also included Hall of Fame induction of Willie K. Goode, founder and CEO of Goode Companies and Don Slager, former CEO of Republic Services.
Besides serving as a CEO and chairman of the growing waste management firm, Joe Winters was also active in charity work, specifically within the autism community. Joe was a passionate and dedicated advocate for people with autism. Beyond hiring employees with disabilities at Winters Bros., Joe and his wife Michele co-founded the Winters Center for Autism in 2020. The nonprofit organization was formed to enhance the lives of adults with autism through job creation, training, and placement to address the excessive unemployment rate among people with autism. The center also provides fitness, recreation, and social programs to assist participants in achieving their goals.
Joe Winters tragically passed away on January 5, 2021. His everlasting legacy continues to grow as projects that Joe envisioned come to fruition and the company continues its leadership in the waste industry. "The entire Winters Bros., family is proud of Joe's accomplishments," said Sean Winters, Joe's older brother. "Joe would be happy and humbled by his induction into the Hall of Fame. We are grateful to the National Waste & Recycling Association for honoring Joe. We know Joe would be especially pleased that we are just 36 days away from fulfilling his dream of opening the Winters Center for Autism."
About Winters Bros. Waste Systems of Long Island
Winters Bros. is the leading provider of recycling and solid waste, and transfer and disposal services on Long Island. The Company provides a full range of solid waste and recycling services to commercial, residential, industrial, and municipal customers. Services are provided through a network of operations including multiple hauling locations, recycling centers, and transfer stations. The Company has a long and successful history in the solid waste and recycling business dating back to the 1950's. Today, Winters Bros. employs over 400 dedicated, and hardworking individuals. The firm's corporate office is located in West Babylon, NY. Winters Bros. mission is to create a cleaner and greener environment for generations to come.