| DUMPSTER RENTAL
you fill it,
we take it
We have a variety of dumpsters, containers, and compactors ready to be delivered to your home, office, or construction site.
Dumpster rental
From homeowners to business owners, we offer the right sized containers at a price you can afford. 5 yard, 10 yard, 15 yard, 20 yard, and 30 yard dumpsters available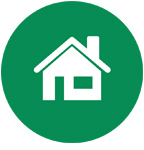 Residential
Whether you're remodeling a room, your yard, or simply cleaning out, we have the perfect dumpster for the job.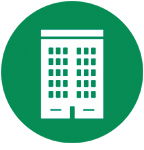 Commercial
A clean workplace is a happy and safe workplace. Our commercial waste collection serves the needs of businesses of all sizes and industries.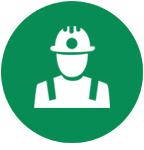 Contractor
With a wide selection of roll-off containers available, Winters Bros. is ready to help your jobsite run safely and efficiently.
How much does it cost to rent a dumpster on Long Island?
Whether you're cleaning out your home, doing some remodeling, or working in the yard, Winters Bros. Waste Systems offers the right size dumpsters for your job, at reasonable prices. The cost to rent a dumpster on Long Island can start at $325 and will vary based on several factors: the size of the dumpster, the type of debris, the weight of the debris, the length of the rental period, and local taxes and fees.
What size dumpster do I need?
The right size dumpster for your next project depends on the type and amount of debris you are looking to get rid of. Choose one of the profiles above to see what size roll-off dumpster fits your needs and your budget, whether it's residential, commercial or contractor.
How do I reserve a dumpster rental?
Winters Bros. Waste Systems is happy to help residents and local businesses all over Long Island take charge of their waste removal needs with dumpster rentals! You can reserve your dumpster online or by calling us. Choose one of the profiles above to check availability and learn more about best uses, excluded materials, what to expect with your rental and to order online. You may also call us at (631) 491-4923 to speak with a local customer service representative who can set up your dumpster rental within minutes.
Call

631-491-4923

or

516-937-0900

to speak to a waste advisor or fill out the form below.