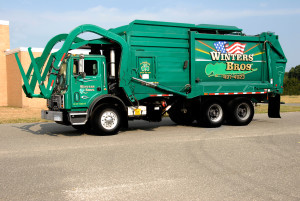 Winters Bros. has a hard-earned reputation for satisfying the environmental protection needs of businesses and municipalities. We work with customers to analyze wastes and recyclables that are produced in businesses, shops, facilities, factories and entire communities. We can design flexibility and effective waste collection and recycling programs to meet the ever changing needs across Long Island.
At Winters Bros. we proudly offer reliable and affordable commercial garbage and recycling collection, 6 days per week and as often as our customers need.
Our equipment and facilities can handle the waste removal and recycling needs of businesses of any size. Our experience, skill, and dedicated staff can manage the waste needs of companies large and small with ease and efficiency. We also have the logistic capabilities to meet any special requests you might have and can establish a completely customized pick-up and delivery schedule for a comprehensive waste disposal solution.
Solid Waste/Commercial Trash Collection:
2 – 40 cubic yard containers
6 – 42 cubic yard compaction units
Construction & Demolition:
1 – 40 cubic yard open top containers
Open Top Trailers for large jobs
Commercial Recycling:
Single stream customized recycling
Scrap Metal
Cardboard and Office Paper
We have commercial customers throughout Long Island and in neighboring states, as well. Please contact our customer service and sales team and allow our years of experience to help tailor a waste and recycling plan that fits your budget.