Start New Service
To start new service, please contact our sales department to get service that fits your needs.
Call an Account Executive at 516-937-0900 or 631-491-4923.
Winters Bros. Waste Systems offers the following services:
Collection Services
Businesses, homeowner associations and municipalities across Long Island select Winters Bros. as their service provider to ensure effective and efficient management of solid waste and recyclables.  They have come to trust Winters Bros. and know that they can count on Winters Bros to provide excellent service.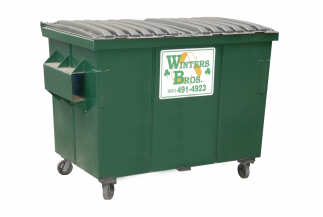 With more than 200 collection vehicles, a network of operations and facilities and a highly skilled and experienced workforce, Winters Bros. is positioned to exceed the expectations of our customers.
Roll Off Containers
We have a full line of roll off containers that are ready to be delivered to your construction project or job site.  From residential construction to large-scale commercial and industrial construction jobs, our radio dispatched trucks are nearby and ready to get you the container to meet your needs.  We pride ourselves on fast and reliable dumpster rental service. When we say we'll be there, you can count on us!
Transfer Services
Winters Bros. owns and operates a network of transfer stations and waste handling facilities across Long Island.  We are committed to providing environmentally sound, cost effective solutions for the management of solid waste.  We employ the best practices of the waste and recycling industry to ensure we are getting the job done right.  Our network of transfer stations and processing facilities serve as centralized receiving areas for the shipment of material and allow us to consolidate loads for efficiency.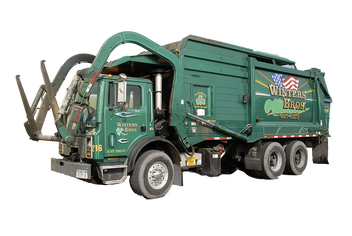 Disposal Services
Landfills and waste-to-energy plants are an integral component of every solid waste management system.  While Winters Bros. does not own any landfills, we do utilize a number of environmentally sound facilities in New York and other states to safety dispose of waste materials.   Our job is to make sure that Long Islanders continue to receive waste and recycling services that exceed their expectations, are environmentally sound, regulatory compliant, and cost-effective.
Recycling
Recycling is the fastest growing part of our business.  We encourage more recycling and we offer recycling programs for every customer.  If you have unique challenges, just let us know and we can custom design a recycling programs that is tailored to fit your recycling needs.
Trusted Waste Advisor
Winters Bros. has a hard-earned reputation for satisfying the environmental protection needs of residents, businesses and municipalities.  We work with customers to analyze wastes and recyclables that are produced in businesses, shops, facilities, factories and entire communities.  We can design flexibility and effective waste collection and recycling programs to meet the ever changing needs across Long Island.